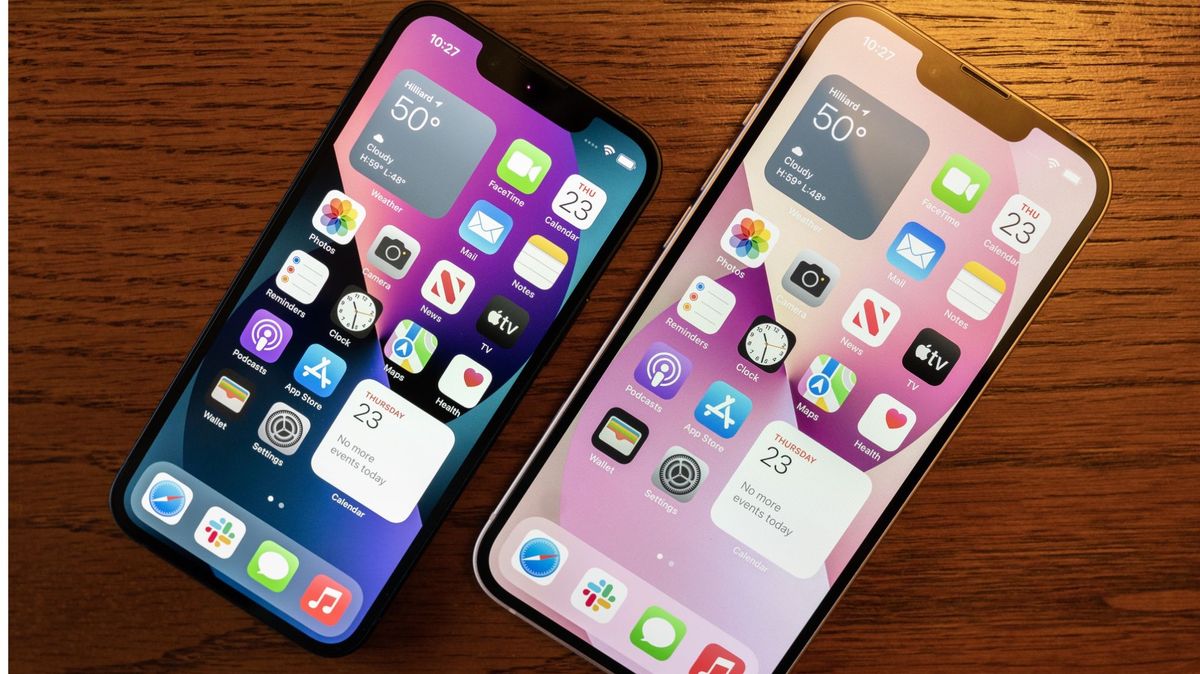 Every year, Apple releases major software updates for your iPhone. A slew of new features is introduced, and it's always fun to try these new capabilities out on your current phone. But first, you'll need to get the new version of iOS on your device! Here's how to do just that.
What's new in iOS?
September 14, 2022: Apple launches iOS 16.0.1
Apple has released iOS 16.0.1 to the public. In addition to being an immediate update needed for the new iPhone 14 models, it will also fix some issues with the Photos and enterprise apps.
This update is recommended for all users and provides important bug fixes for your iPhone including the following:
Fixes an issue with activation and migration during set up of iPhone 14 and iPhone 14 Pro
Photos may appear soft when zooming in landscape orientation on iPhone 14 Pro Max
Enterprise single sign-on apps may fail to authenticate
September 12, 2022: Apple launches iOS 16
Apple has just rolled out iOS 16 to everyone. This is a massive iOS update, and includes brand new features like customizable Lock Screens, edit/undo send in iMessage, multi-stop routing in Maps, improvements to Live Text and Visual Lookup, and more.
How to install the iOS update using Software Update on your iPhone
The easiest way for most people to download iOS is over-the-air, directly on their device. It's fast, it's efficient, and it's simple to do.
Make sure you have a recent iCloud backup.
Launch Settings from your Home screen.
Tap on General.
Tap on Software Update.
Tap on Download and Install.
Enter your Passcode, if prompted.
Tap Agree to the Terms and Conditions.
Tap Agree again to confirm.
The download will begin automatically. If the download does not begin right away, you may see a notice: "Preparing to download." Give it a couple of minutes and the download will begin shortly.
How to install the iOS update using your Mac
If you have limited space on your device or software update isn't working for whatever reason, you can update using your Mac.
Make sure you have a recent backup. Make it encrypted so all of your passwords and other private data is preserved.
Plug your iPhone or iPod touch in using your USB to Lightning or USB to 30-pin Dock cable.
Under Finder, click on the device icon at the top left to go to the device tab.
Click on Check for Update in the Summary pane.
Click on Download and Update
Agree to the Terms and Conditions.
Enter the Passcode on your iPhone or iPod touch, if prompted.
How to install the iOS update over the developer or public beta
You can install the public version of this iOS update over a beta version if your device is still running that version. Here's a guide on how to update from an iOS beta to the official release.
Time to explore the latest and greatest that iOS has to offer
As you can see, the process for getting the new software update on your best iPhone is very easy and straightforward. The easiest way is definitely over-the-air, but it isn't always the fastest. If you want to get done sooner, then the best way is by updating with a Mac or PC through Finder/iTunes.
Regardless, now that your iPhone has the latest iOS, it's time to put it to the test and play with all of the cool new features that it has to offer. With iOS 16, you'll be able to do things like customize the Lock Screen, edit and undo send on iMessages, have multiple stops on a route in Maps, and so much more.
Updated September 2022: Updated for iOS 16.